Distinct neighborhoods have long formed Brooklyn's identity. Many neighborhoods were villages or towns before Brooklyn became a city and then a borough of New York City in 1898. Explore the neighborhoods where Jews historically built communities and also the neighborhoods Jews call home today.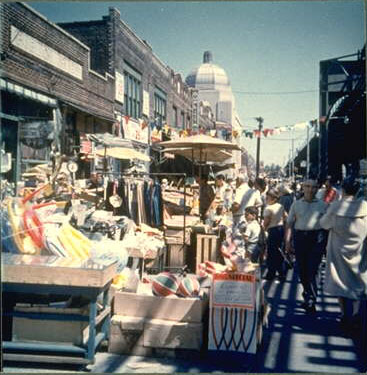 Bensonhurst
Located in the southwestern part of Brooklyn, the neighborhood's southern tip is at the corner of Stillwell Avenue and 86th Street; it runs north along Stillwell Avenue to Avenue P, east to McDonald Avenue, north to 60th Street, northwest to Fort Hamilton Parkway, southwest to Bay Ridge Avenue, southeast to 14th avenue, south to 86th Street, and southeast back to Stillwell Avenue (Wikipedia)...
read more
Brighton Beach
Brighton Beach was first developed in the late 1870s by German-American railroad magnate William Engemann, who hoped to cater to a middle class, explicitly non-Jewish vacation crowd. Engemann built a sea-side resort including a pier, a bathhouse, and The Brighton Beach Hotel,  in hopes of providing a "respectable family-oriented counterpart" to what he saw as the vulgar working class attractions of the neighboring Coney Island – sites which tended to attract young Jewish immigrants...
read more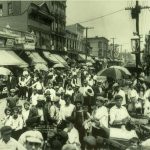 Brownsville
The Jewish neighborhood of Brownsville first took form as Jewish immigrants seeking  "lower rents and a more healthful country environment" relocated from the Lower East Side to Brooklyn in the late nineteenth century (Soyer,  40). Brownsville had been a quiet farming town, but following the resettlement of the Lower East Side Jews, its growth and urban development took off as Jewish real estate developers  began to recognize the area's potential and geared their efforts towards its development. Next to come were garment manufacturers along with their families, workers, and workshops...
read more
Coney Island
The name Coney Island typically evokes a sense of nostalgia—a place for cheap entertainment and the pursuit of seaside pleasures. By 1873, Coney Island was attracting large summer crowds to its beaches, hotels, bathhouses, and later the amusement parks that would come to epitomize the leisure district. In his short story "A Day in Coney Island," Isaac Bashevis Singer recounts the energy radiating from the carnival games, sideshow acts, and street vendors along the boardwalk in the mid-1930s: "The sun poured down like fire. From the beach came a roar even louder than the ocean" (Singer, 34)...
read more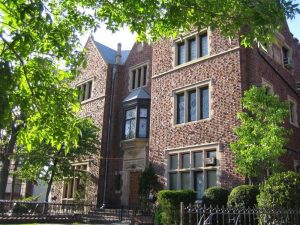 Crown Heights
Originally called Crow Hill, the community encompasses areas north and south of Eastern Parkway, as designed by Frederick Law Olmstead. Located in Central Brooklyn, Crown Heights is home to many Jews. Hasidic Jews represent about 25 percent of the Crown Heights population. The neighborhood also contains a mix of Caribbean immigrants from Jamaica and the West Indies as well as some African Americans....
read more
Flatbush
Often called "the heart of Brooklyn" due to its central location, Flatbush includes many Brooklyn neighborhoods south of Prospect Park through Brooklyn College campus. With its name derived from the Dutch, meaning "wooded plain," Flatbush was first settled by Europeans in 1634 and remained rural throughout most of the nineteenth century. As subway and trolley lines expanded, the population of Flatbush grew and in the first half of the twentieth century, this primarily working class neighborhood included many Irish Americans, Italian Americans, and Jews...
read more
Gravesend
Back in the 1950s there were dozens of Reform temples scattered throughout what we called Flatbush. The closest to where I lived was Temple Ahavath Sholom, which we always called "the Avenue R Temple," since it was on Avenue R and East 16th Street in the heart of Gravesend. There was also a Conservative synagogue on the corner of Homecrest and Ave T, Beth El Jewish Center...
read more
Kensington
Kensington, the area roughly bordered by Coney Island Ave, Caton Avenue, 18th Avenue and McDonald Avenue is a small and easily overlooked neighborhood of Brooklyn.  It has long had a vibrant Jewish community. The Flatbush Jewish Center (now Flatbush and Shaare Torah Jewish Center) has served as a communal anchor since before World War II.  It housed the Bialik School, a pioneering Jewish day school, a large supplementary Hebrew school, multiple Hadassah chapters as well as other Jewish groups and has hosted many communal activities...
read more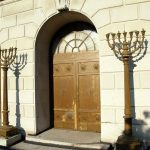 Midwood
Sheepshead Bay
My family grew up in Brooklyn including my parents, cousins, aunts, uncles, and both sets of grandparents. I was dubbed a first generation New Jerseyan by many of my family members. As you could imagine, we spent a lot of time in Brooklyn. My parents would take my sister and I into Brooklyn on a whim and show us where they grew up, met, and dated. They liked to show us places like Jan's, Seniors, Lundy's, and what used to be Brighton Beach Baths. I loved these nostalgic trips down my parents' memory lane...
read more
Williamsburg
One of Brooklyn's most intriguing neighborhoods is Williamsburg. Mostly rural until 1802, it suddenly grew so large that in 1852 it was chartered as a city of its own. By 1855, Williamsburg was annexed by the city of Brooklyn. The construction of the Delancey Street approach to the Williamsburg Bridge displaced many of Manhattan's East Side residents...
read more